VMware vSphere 5 Lab Guide and Practice Labs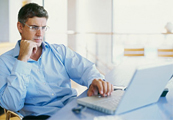 We've put together a complete remote lab solution for people who want to learn how to install, configure and use VMware vSphere 6.0, 6.1, 6.5 or 6.7. Our solution includes a complete ready-to-use remote lab environment for 7-60 days and a 250 page Lab Guide that takes you through 24+ vSphere lab tasks including installing, configuring and administering ESXi and vCenter 5 from beginning to end.
Your remote lab servers are Enterprise class PC servers which include:
Two ESxi servers with 12GB of RAM, local storage 4 NICs and 150GB of local storage
An iSCSI SAN with dedicated SAN LUNs for your use
An NFS / NAS share with all of the install media you need to get run through all of the labs
Remote access using Microsoft Remote Desktop Services, available from any location
Our custom Lab Guide with 24+ lab tasks fully explained using step-by-step instructions on how to install, configure and use ESXi, vCenter and all of its major components
Your task will be to connect to our lab servers (we tell you how), power them on, install ESXi, install vCenter and configure/use these products while learning best practices as you go. Our Lab Guide contains detailed, easy to follow step-by-step instructions on how to complete every task. When you are done, you will have completed labs on all major components of vSphere.
Price
Check out available lab rentals and durations on our e-commerce site.
Lab Guide Contents
With the help of our remote labs and Lab Guide, you will perform all of the following labs:
Lab 1. Connect to our Remote Lab Environment
Use MS Terminal Services to connect to your remote Windows access server
Lab 2. Install ESXi
Power on your PC servers
Boot the ESXi installer
Partition/format your local storage
Perform an initial install of ESXi
Perform post-install configurations
Install the vSphere Client
Finalize your install of ESXi using the vSphere client
Lab 3. Work with Standard Virtual Switches (vSS)
Add a second vSwitch
Create an Internal only vSwitch (no NIC)
Create a new Port Group on vSwitch0
Add a VMkernel port for VMotion
Lab 4. Connect to and Browse NAS / NFS Shares
Add a VMkernel port to vSwitch0
Define and connect to an NFS share
Browse the NFS datastore
Lab 5. Virtual Machines
Create a new Virtual Machine
Install Windows 2003 into the VM
Install VMware Tools into the VM
Customize the VM with additional 3rd party tools
Manually remove and then re-add a VM to your ESXi hosts' inventory
Lab 6. Install, Configure vCenter
Install vCenter Server onto a dedicated Windows server
Included will be Microsoft's free SQL Express 2008
Log into vCenter with the vSphere Client
Lab 7.1. Working with Clones and Templates
Configure your vCenter server for Guest OS customization
Convert your existing Windows 2003 VM to a template
Deploy a new VM from this template
Convert your new template back to a VM
Deploy a new VM as a clone of an existing VM
Lab 7.2. Hot Add a Virtual Disk
Select a powered on Windows 2003 VM
Add a 1GB virtual disk
Use Disk Management to find, partition and format the disk
Cold remove the virtual disk
Lab 7.3. Hotplug CPU and Memory
Promote a VM to dual vCPU and test
Reconfigure a VM for Hotplug memory
Hot add memory to a Running VM to relieve memory stress
Lab 8. Permissions
Create a new folder in the VMs & Templates view
Drag and drop one of your Windows 2003 VMs to this folder
Assign restricted permissions to the local Guest account
Lab 9. Shared SAN Storage
Configure the iSCSI software adapter
Rescan the iSCSI software adapter for new LUNs
Examine the Storage view for any new VMFS datastores
Lab 10. Working with VMFS Volumes
Build a new VMFS volume on a SAN LUN
Add a second LUN to your new VMFS volume to create a SPAN
Delete your VMFS LUN span
Create a new, single volume VMFS that does not use all available space
Grow your VMFS to use all free space
Lab 11. Resources and Resource Pools
Create a new Resource Pool
Place a powered off VM in the Resource Pool
Boot the VM and run a CPU intensive application
Change the VM's resource settings and see how that impacts performance
Change Resource Pool CPU settings and monitor VM performance
Lab 12. vCenter Alarms
Create custom alarms
Review, activate stock alarms
Configure vCenter for SMTP and SNMP alerts
Create a high CPU load and generate SNMP traps
Lab 13. Virtual Machine VMotion and Storage VMotion Migration
Cold migrate a windows VM onto the Production SAN LUN
Power on the VMs and verify that they are running on shared SAN storage
Add a second ESXi host to your vCenter server
Hot migrate a VM from the original ESXi host to the second host
Use Storage VMotion to migrate the storage of a hot VM onto a shared SAN LUN
Lab 14. Distributed Resource Scheduling Clusters
Create a DRS Cluster
Add your ESXi hosts to your DRS Cluster
Review, tune DRS cluster properties
Create an out of balance situation
Review, accept DRS recommendations to rebalance the cluster
Lab 15. High Availability Clusters
Enable, configure HA Clusters
Simulate an ESXi host. Watch VMs as they are placed, restarted on a surviving ESXi host
Reboot your ESXi host and watch as it is re-inserted back into your cluster
Lab 16. VMware Update Manager
Install and configure VMware Update Manager
Download patch definitions
Create a patch baseline and attach it to inventory
Perform a patch scan and remediate any ESXi hosts found to be out of compliance
Lab 17. Performance Analysis and Tuning
Hot add a second virtual SCSI disk to your VM
Create a disk I/O workload on the VM
Measure disk I/O throughput using the vSphere Client performance graphs
Create and measure a Network I/O load between VMs
Reasons to Rent Our Servers
There are many reasons to rent our server pods with our vSphere Lab Guide... Here are just a few:
You are preparing to sit the challenging VMware Certified Professional exam and you want extra practice time on real, physical servers
You already have a good handle on vSphere basics but you want to learn to use advanced VMware vSphere features (such as Fault Tolerance, Power Management, etc.)
You need to try out some configuration changes on servers but don't want to put your production systems at risk
You sat a VMware authorized class but only did 1/2 of the labs because VMware forced you to share your server with another attendee
You don't want to spend the $3,500+ that it would cost to sit a full 5 day class to learn how to work with vSphere 5
You don't want to take 5 days out of your busy schedule to sit a full class
You learn best by doing. You don't need big explanations... just access to the labs so you can get on with the interesting work
What You Get
You will receive your 250 page Lab Guide of detailed, step by step instructions, in encrypted PDF format along with a license code that will unlock your Lab Guide to just one computer. We do this to prevent unauthorized sharing of our books.
What You Must Have
To benefit from our VMware vSphere remote access labs and Lab Guide, you must have the following items:
A desktop PC or notebook computer or other device that is MS Terminal Services V6 or higher compliant. We recommend a minimum screen resolution of 1280x1024 or higher
A reliable, high speed Internet connection capable of 256kb/s or faster for both inbound and outbound traffic
Unrestricted Internet access. That is, no firewalls or other Internet security devices that would prevent you from connecting to our servers using non-standard ports
Please verify that your local PC, network satisfies the above requirements before bidding. We will not refund your purchase price if you have network issues.
Your Background
To benefit from the use of our vSphere labs, you should be an IT administrator who is familiar with Windows Server (2k3, 2k8, 2k8 R2) or Linux. You should have PC or server administrative experience and be familiar with the basics of Ethernet networking, DNS, DHCP and Windows. If you work with computers on a daily basis, you should have more than sufficient background to successfully complete these labs.
Support
We provide support through our web based trouble ticketing system during your lab rental period. If anything doesn't work as documented, file a new trouble ticket at www.vlab.pro/support and we will help. If we are slow to reply, we will extend your lab access to give you the time you need to complete the labs.
Scope of this Course
The lab exercises in this course book take you from absolute first principles (server powered off, no OS installed, etc.) to a full and complete vSphere installation. This lab guide includes most of the topics in VMware's vSphere Install, Config, and Manage class and some additional topics only found in VMware's vSphere 5 FastTrack class. By getting our Lab Guide, you can teach yourself exactly how to install, configure and administer vSphere without the expense of a costly 5-day class.
Note: This service does not include our 620 page vSphere 5 Study Guide. If you are interested in a complete training solution that includes our Study Guide, our Lab Guide and remote lab server access, please e-mail me.
Shipping
This item is 100% electronic so there are no shipping charges. Your Lab Guide will be delivered to you within 1 day of your winning the auction (when you click Buy It Now). We ship anywhere, so happy bidding! Taxes Canadian purchasers must pay appropriate PST, GST and or HST. Taxes will be calculated at the end of the auction and added to your final purchase price. There are no taxes to non-Canadian purchasers.
FAQs
Q.What if I run out of time...
A. You can extend your lab rental time by purchasing extra time on our e-commerce site.
Q.Can I get the Study Guide or Lab Guide in printed format?
A. Yes. Please contact us for more details on printed versions of our courseware.
Q.Is basic DSL service good enough to access your remote labs?
A. Yes. If you have 256kb DSL or faster, then you are good to go.
Q.Can I test Lab Access before I buy so that I can be sure I can access your remote labs?
A. Yes. Contact us for details on how you can perform a connectivity test to our remote labs.
Q.I would like a sample of the training material before I commit. Is one available?
A. Yes. Please visit us here: www.esxlab.com/pdfs/v5sample.pdf to get a free sample of the first 4 chapters of our Lab Guide